Kochi Tibetans Hold Vigil for Tenzin

(The New Indian Express | November 29, 2004)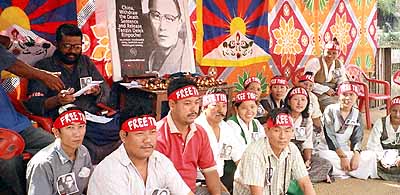 Kochi: Kochi's Tibetan community, human rights activists, and the Friends of Tibet (India) staged a hunger strike in protest against the death sentence on Tenzin Delek Rinpoche by the Chinese government. The protest was held at the Menaka Junction on November 29.
The Chinese Government had arrested Tenzin in 1992, alarmed by his growing popularity among the Tibetans, and he was subsequently sentenced to death. It will be carried out on December 2, 2004.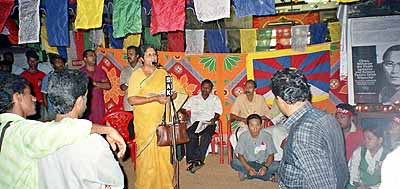 Distribution of protest cards and collection of signatures were also held on the occasion. "We have collected over 900 signatures in the morning itself. These will be sent to the Chinese Embassy in New Delhi," said a representative of the city's Tibetan community. Special candle-light vigil and prayers were also held by the Tibetan community in the evening.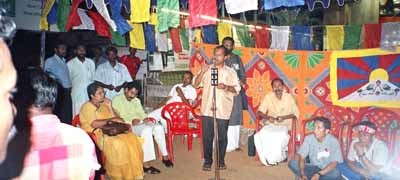 Ms Beena Sebastian (Chairperson, Fellowship of Reconciliation), Advocate P Krishnadas (National Secretary, Bharatiya Janata Yuvamorcha), Beeny Joseph (Convener, Janapaksham), Advocate Joshy Jacob (Secretary, Samajwadi Janaparishad) and Sethu Das (President, Friends of Tibet INDIA) spoke on the occasion.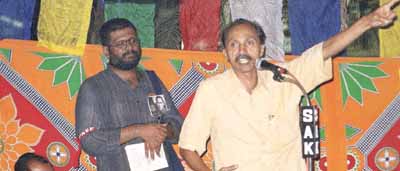 ---
'One-day Fast for Tenzin Delek Rinpoche' was organised by the Kochi Tibetan Welfare Association and Friends of Tibet (INDIA) in Cochin on November 29, 2004.