'From Films to Freedom'

(By Jayalakshmi Menon | The Asian Age | January 29, 2005)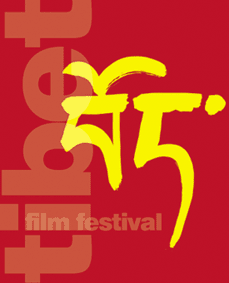 Bangalore: They are forced to lead a life of a refugee in one of India's many Tibetan settlements. They are no rancour, just determination that their struggle be acknowledged and understood. What better way to reach people than through films. Friends of Tibet (India), an organisation which supports the Tibetan freedom struggle and Collective Chaos, a city-based film society is organising the Tibet film festival between January 29 and 30.
Tenzin Tsundue, General Secretary with Friends of Tibet says, "So far you would have only had sporadic encounters with Tibetans, either selling sweaters in the city to fund their journey to a refugee camp or you would have heard the names of Dalai Lama and Karmapa. This festival will bring help everyone better understand Tibet, its culture and the current political strife."
Friends of Tibet has held similar film festivals and talks in Mumbai, Himachal Pradesh and Cochin before. However, it is showcasing a selection comprising 'Kundun', 'Cry of the Snowlion', 'Compassion in Exile' 'Windhorse' and 'Escape From Tibet' for the first time. Asked about the association with Collective Chaos and Friends of Tibet, Baburaj of Collective Chaos says, "In a world -- where larger political powers dominate and subsequently wipe out smaller countries -- this kind of a film festival plays a significan role in influencing public opinion. This is how we identify with the Tibetan struggle."
On the role of the film society in the film festival, he says. "The aim is to familiarise the Bangalore audience with the Tibetan cultural and political struggle." Both organisations chose the films. The criterion was to look at films which genuinely present the Tibetan cause, therefore there are more documentaries than feature films being shown at this festival."
Friends of Tibet does not have a local chapter, however, several of their supporters will converge in the city to show their solidarity for the cause. Will this festival trigger a movement? Baburaj reples, "If the festival can make people relate to the Tibetan cause, then we may perhaps begin to understand the various cultural invasions taking place around us."
---
'Tibet Film Festival' was organised at the Centre for Film and Drama, Bangalore by Friends of Tibet (India) in association with Collective Chaos from January 29-30, 2005.