'Ocean of Wisdom' Enlightens Cochin City

(Kashi Art Café, Fort Cochin | April 17-20, 2004)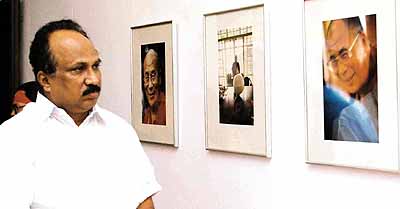 Cochin, Kerala: 'Ocean of Wisdom', a four-day long photo exhibition on His Holiness the XIV Dalai Lama of Tibet and a festival of films on the issue of Tibet in Cochin marked the beginning of Cochin Chapter of Friends of Tibet (INDIA)'s activities in the district. These 18 rare photographs on the temporal and spiritual of Tibet by renowned photographer Suresh Natarajan organised by Friends of Tibet in association with the Kashi Art Café was inaugurated by the Honorable Minister for Kerala State Prof KV Thomas at the Kashi Art Café, Burgher Street, Fort Cochin on April 17, 2004 at 6pm.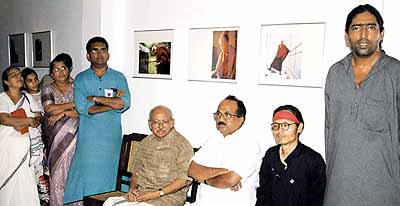 Anup Scaria, Director of Kashi Art Café and an old supporter of the Tibetan cause, welcomed the gathering of both Indians and Tibetans. In the inaugural speech, Prof KV Thomas spoke in length about the history of Kerala and her century-old relationship with the Portuguese, Dutch, British, Jews and the Chinese. He said the presence of the exiled Tibetans in Kerala is a reminder that India is one country which always welcomed those who are undergoing political repression at various neighbouring countries. He also expressed his wishes to meet the Dalai Lama in the near future.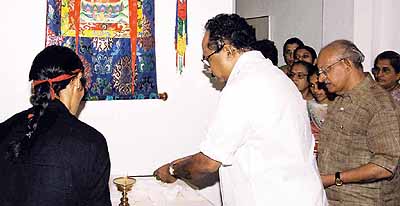 Yesudasan, a well-known political cartoonist and a writer from Kerala spoke about the few smiling faces he always remembers — one of them is the Dalai Lama. Tenzin Tsundue, General Secretary of Friends of Tibet, thanked the people of Cochin City for their support for various causes. He explained about the future activities of the Friends of Tibet in Kerala state and informed the crowd that 'Ocean of Wisdom' will travel to three cities in the state and to all state capitals in the country.
Feature/documentary films like "Kundun" (Directed by Martin Scorcese), "Escape from Tibet" (Directed by Nick Grey), "Cry of the Snowlion" (Directed by Tom Peosay), and "The Cup" (Directed by Jamyang Khyentse Rinpoche) were screened at the Kashi Art Café for four days from April 17, 2004. This four-day exhibition of Dalai Lama photographs by Suresh Natarajan and historic photographs from the Tibet Museum, Dharamshala in Cochin attracted hundreds of people from all across the state.

---
'Ocean of Wisdom' was organised by Friends of Tibet (INDIA) in association with the Kashi Art Café in Cochin, Kerala from April 17-20, 2004.