'Story Of A Nation'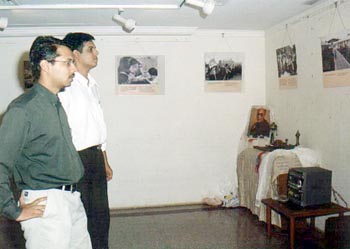 Witnessing the history of Tibet as a nation

'Story Of A Nation,' an exhibition of rare photographs on Tibet organised by Friends of Tibet (INDIA) and Tibetan Parliamentary and Policy Research Centre (TPPRC) was held at the YB Chavan Centre Art Gallery, Nariman Point, Bombay from June 16-18, 2001. From the times of Shangrilla to the present shattered Tibet under the Communist rule, this photography exhibition which traces the history of Tibet as a nation attracted hundreds of people from all walks of life. This is a collection of rare and historic photographs of the Tibet Museum, Dharamsala.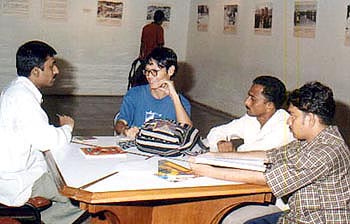 Every one had a story to share with

To coincide with the 'Story Of A Nation' photo exhibition there was a screening of well known documentary and feature films on Tibet on June 17, 2001. The films include 'Escape From Tibet' (Directed by Nick Grey), 'Kundun' (Direcetd by Martin Scorsese), 'Seven Years In Tibet (Directed by Jean-Jaccus Annaud) and 'Tibet's Stolen Child' (Directed by Garthwait & Griffin).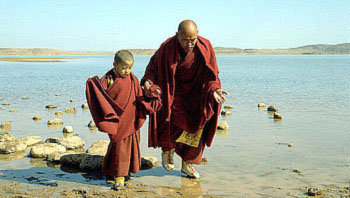 A scene from Martin Scorsese's 'Kundun'

Articles on Tibet and its history as a nation
---
'Story Of A Nation' event organised by Friends of Tibet (INDIA) and TPPRC was held at the YB Chavan Centre Art Gallery, Nariman Point, Bombay from June 16-18, 2001