Friends of Tibet (INDIA)
&
Bombay Tibetan Refugee Association

Friends of Tibet (INDIA) and Bombay Tibetan Refugee Association observed the 'Human Rights Day' and celebrated the 11th anniversary of awarding the Nobel Peace Prize to HH Dalai Lama on December 10, 2000 in Bombay. This one-day long event was inaugurated by Acharya Yeshi Phuntsok (President, National Democratic Party of Tibet) at the Central Railway Mechanics Institute Hall, Parel.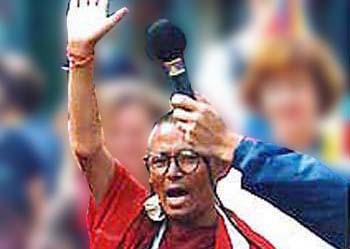 Acharya Yeshi Phuntsok
"I request all Mumbaikars to join the Tibetan struggle on Humanitarian grounds beacuse what is happening in Tibet is an insult to human dignity and must be stopped' Acharya Yeshi Phuntsok told the gathering during his one-hour long lecture on 'The Future of Tibet". The talk was followed by the screening of 'Tibet's Stolen Child' -- a documentary film by Garthwait & Griffin at the Walchand Hirachand Hall, Indian Merchants' Chamber, Bombay.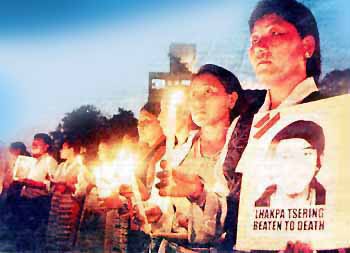 Hope Flickers For Tibet (Photo Courtesy: Indian Express)

More than four hundred Tibetans and Indians joined at the Azad Maidan for the Candle Light Vigil organised to mourn the death of 1.2 million Tibetans due to the Chinese occupation of their country.

. . . . . . . . . . . . .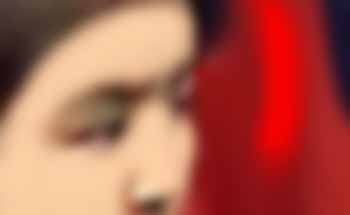 From the film 'Tibet's Stolen Child'

A young boy, the Panchen Lama, is the centre of a swirling storm of international controversy. Identified by the Dalai Lama as the reincarnation of Tibet's second highest spiritual leader, this young child was kidnapped by the Chinese government just days after the Dalai Lama's announcement.
Together with some of the greatest peacemakers of our time, a young filmmaker searches for the truth about the Panchen Lama, a boy whose fate could affect the destiny of a country struggling to avoid the destruction of its spiritual traditions.
Compelling personal accounts by six Nobel Prize Laureates- Archbishop Desmond Tutu (South Africa), Elie Wiesel (USA), Jose Ramos-Horta (East Timor), John Hume (Northern Ireland) Mairead Maguire (Northern Ireland) and HH XIV Dalai Lama (Tibet), this film is not only a story of Tibet and a small boy... It is a story of the world!
---
'Furture of Tibet' talk by Acharya Yeshi Phuntsok; the screeing of 'Tibet's Stolen Child' and the 'Candle Light Vigil' were held in Bombay on December 10, 2000