Dalai Lama Lives in the Hearts: Pankaj Mishra

(Phayul.com | June 14, 2005)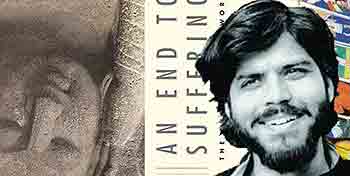 Dharamshala: "Resistance in Tibet has taken the form of complete loyalty to His Holiness the Dalai Lama", said Pankaj Mishra, a noted Indian author, who was speaking at a talk 'Mishra's Tibet' organised by the Friends of Tibet, Students for a Free Tibet and Tibetwrites.org at the Lhakpa Tsering hall here. Mishra who has recently been to Tibet is of the view that the outpour of religious devotion among the Tibetans in Tibet which is much stronger in the Tibetans in Tibet than in exile.
Mishra expressed his desire to explore the minds of Tibet's younger generation on their perception of the development processes in Tibet. He told an audience comprising of young students, government officials and foreigners that he is curious to unveil the differences, if any, in the political aspirations of the Tibetans in Tibet and those in exile.
He said that the Tibetans were clearly the underdogs as promises were made to them of development, and as a writer he seeks to watch how these promises are fulfilled. Mishra said he has plan to make the next visit soon and that he will try to make it to mainland China.
China, he said, has created a picture for the outside media which finds it difficult to erase the stereotypical notion of Tibet. Pointing out that no other country subjected to repression has the regime making promises of development coupled with repression, he said, "Tibet is one of the most complicated places I have been to". Mishra said his fascination with Buddhism and Tibet also grew from the fact that Tibetans have derived political ideas from Buddhist principles.
---
'Mishra's Tibet' was organised by Friends of Tibet (INDIA), Students for A Free Tibet and www.tibetwrites.org at the DIIR Hall, Dharamshala on June 14, 2005.