"Dharamshala Remembers Tiananmen"

(ANI, Dharamshala | June 04, 2005)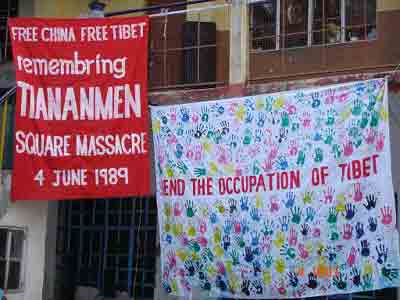 Dharamshala: Tibetans living-in-exile here today held a protest march on the 16th anniversary of Tiananmen Square massacre. Hundreds were killed on the night of June 3-4, 1989 when the People's Liberation Army soldiers, backed by tanks, shot their way down the main Changan Avenue, blocked by Beijing residents, and wrested control of the square from student demonstrators.
Activists of Friends of Tibet, joined by other voluntary organisations and locals, shouted slogans condemning the massacre.
People in the town wore red broaches to remember those who sacrificed their lives during the bloody crushing massacre.
"This is to remember their life sacrifice and we are sending our solidarity with the youth of China. Today here the Tibetan youth remember their sacrifice and stand with them for truth and justice. We know just as the Chinese people. We are ourselves today a colony of China and we are ourselves looking for freedom and democracy," said Tenzin Tsundue, General Secretary of Friends of Tibet (India).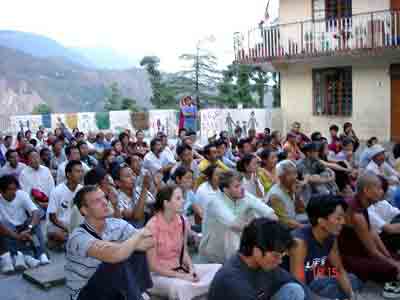 Last month the EU urged China to free Tiananmen dissidents and ratify a UN pact on civil and political rights to create a climate that would allow it to lift the embargo.
China rejects any linking of the arms embargo with its human rights record.
China threw a tight security blanket in capital Beijing with the leadership alert for any protest that could threaten its grip on power.
But prosperity brought about by three decades of economic reforms has dimmed discontent, and sporadic protests by rural poor are quickly put down.
Though many of those who participated in the horrific act are still serving long jail terms, analysts say the refusal of the party to set them free is a sign of how nervous China's rulers are about their ability to contain political dissent. Human rights watch group Amnesty in its report released last year said China's Human rights record remained abysmal.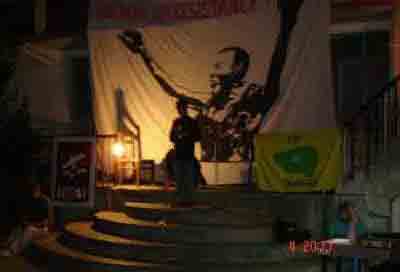 ---
'Remember Tiananmen' was organised by Students for A Free Tibet, Regional Tibetan Youth Congress and Friends of Tibet (INDIA) at Dharamshala on June 04, 2005. at Dharamshala on June 4, 2005.