Mulundkars Get A View of Tibet
(by Chandrika Sen | Mid-Day | October 2, 2004)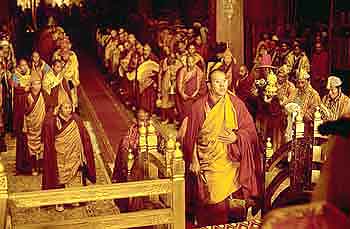 Mulund played host to the Tibetan film festival held at VPM School Auditorium, Mithagar Road on September 25. The festival was organised by VPM's Centre for International Studies (CIS) in association with Friends of Tibet. One feature film, 'Kundun' and two documentaries, 'Cry of the Snowlion' and 'Devotion and Defiance' were screened at the festival.
Residents who attended the festival liked the films for its realistic approach. Bhavi Patel, a resident of Devidayal Road, says, "The films are brilliant. I loved 'Kundun' which is based on the Dalai Lama's life. I admire the Dalai Lama for his strong belief in non-violence."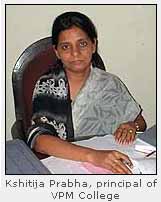 Speaking about the festival, Kshitija Prabha, the principal of VPM Junior College, says, "We want to make people aware of the social, political and economic issues affecting the world." She adds, "Tibetans are peace-loving people, who have become prey to China's territorial expansion."
People also admired the beauty of the land. Gaurav Patel, resident of LT Road says, "Director Marin Scorseses's portrayal of the Tibetan life in 'Kundun' is admirable. The clothes they wear, the way they pray and the rituals they follow are very interesting." Says Sulata Sahu, a resident of Goshala Road, "Tom Poesay's 'Cry of the Snowlion' s brilliant. 'Devotion and Defiance' gave an insight into the religious repression in Tibet."
CA Kallianpur, all-India co-ordinator of Friends of Tibet, explains that a number of exiled Tibetans have made India their foster home. "Through these films, we want to make people aware of the problems Tibetans face," he says.